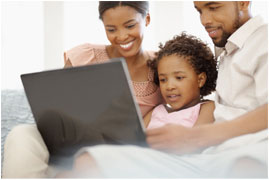 Benefits 2.0 provides a private labeled website for each insurer with a online Customer Service Center giving their members access to manage their health benefits at their own convenience, 24x7x365. The online form submission allows members to submit applications and benefit change requests electronically.
Each insured member is provisioned with a private Benefits 2.0 portal with an electronic filing cabinet of their benefit statements (EOBs). They are notified by email or SMS (text messaging) when EOBs are delivered and are available for viewing.
Online Member ID cards are available in the portal for access and printing from any Internet connection. Therefore members can always print a copy of their ID card.
With immediate access to benefit and payment information, covered members are better prepared to assist in managing their healthcare costs.